Our Flavor
Kevin Mayfield - CEO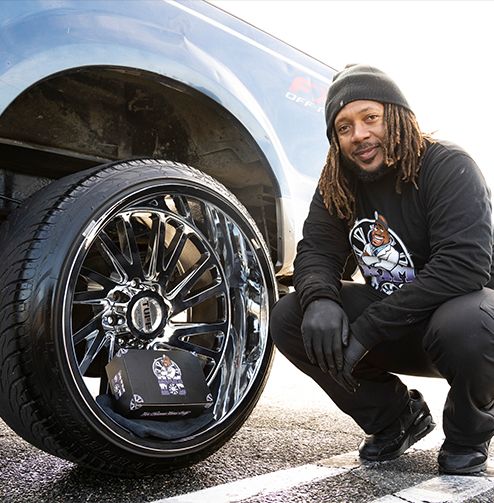 Over the years, Kevin has become an expert at solving customers' problems with their cars, focusing on ideal customer service. This learning process included developing different ways to remove stains, cover scratches, and even renew rusty rims.
Kevin has been detailing cars for more than 15 years. He started detailing at a car shop when he was 23 and was told on the first day that the way an employee really makes money is through getting tips and increasing their list of regular, satisfied clients. So Kevin soaked up some game and focused on getting better at detailing.
At 27, Kevin started his own mobile detailing business, where he used proven customer service to help increase sales. Over time, Kevin has accumulated many more tricks to help make the detailing process easier and more effective. Rim Doc is the first product that offers the customer convenience and quality at this level. We have more products on the way that will help bring even more value, so be sure to bookmark our site!
Browse our shop to find the chrome cleaning kit you need to shine on, or contact us today to learn more!