Deluxe Chrome Rim Cleaning Kit
Protect Your Lifestyle
We know that your whip is far more than just your ride. Your whip is a statement about you and a central part of your lifestyle. You've spent years curating the different parts of you — your fresh cut, your wardrobe, your banks — to show the world how you livin'. Your whip deserves the same attention! With quality chrome rim cleaning tools from the Rim Doc, maintaining your rims is easier than ever.
Our Deluxe Chrome Rim Cleaning Kit makes it quick, easy, and affordable to clean your wheels and get your rims poppin'. The Deluxe Kit offers all the same benefits of our Basic Kit — all the tools you need to clean your rims and achieve a sleek gloss and shining finish in minutes — while going a step further, with spray-on ceramic coating protection specially formulated to give your chrome rims a durable, elite finish with serious staying power!
The Deluxe Chrome Rim Cleaning Kit is auto-detailing expertise in a bottle. The Rim Doc honed his craft for years in the car detailing business, and he wants to offer his secret sauce to you so you can enjoy the same pro-quality finish right from home. You shouldn't have to wait around for your car to get back from the auto shop to enjoy an elite steed with shiny rims, and with Rim Doc, you don't have to. We're on a mission to empower black kings everywhere to max their rims from the convenience of home. Link up with us!
Order the Deluxe Chrome Rim Cleaning Kit today to get the tools you need to protect your rims, spiff your ride, and ensure your steezin' rep goes unquestioned in your hood. Cop the Deluxe Chrome Rim Cleaning Kit from Rim Doc today!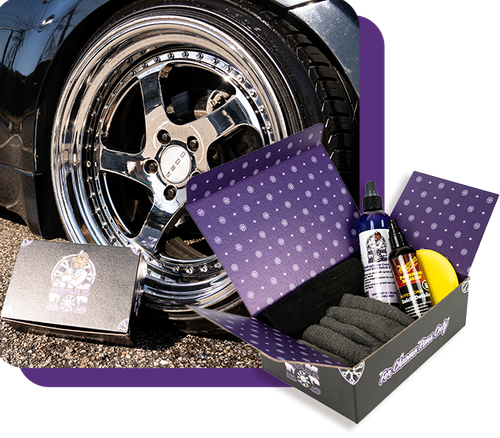 Our Deluxe Rim Doc Chrome Rim Cleaning Kit Includes:
Five high quality #0000 fine steel wool pads

Foam wax applicator pad

Soft microfiber finishing towel

One bottle of professional-quality quick detailer cleaner and wax

One bottle of protective ceramic coating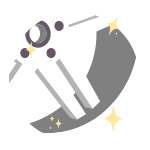 Perfect For Chrome Rims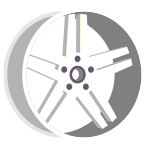 Clean Off Rust, Debris, & Blemishes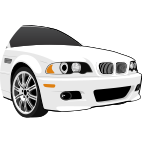 Finish Your Rims Like A Pro Protect Your Rims' Shiny Finish
Pro-Level Rim Finishing, Right At Home
Rim Doc's Deluxe Chrome Rim Cleaning Kit is a rim cleaning, protecting, and ceramic coating kit that provides a complete clean and a dope shine you'll have to see to believe. After years of working in car detailing, our founder, the Rim Doc himself, created this deluxe chrome rim cleaning and protection kit to help you achieve a mesmerizing finish without all the elbow grease. Cop the Deluxe Kit today, and let the Rim Doc put the tools of the pros right in your hands!
Enjoy A Stylin' Finish And Durable Ceramic Protection That Lasts
Turn to the Rim Doc for medical-grade cleaners to purify your rims and provide them with a healthy, long-lasting shine! This deluxe Chrome Rim Cleaning Kit includes an added arsenal of products to provide lasting protection for your rims' fresh finish. Our steel wool pads will remove oxidation and wipe away rust, dust, and grime. The cleaner/wax quickly and safely removes oxidation and blemishes and also restores deep gloss and a durable wax finish on the wheels. Finally, our spray-on ceramic formula delivers an easy, long-lasting shine, leveling imperfections and bringing out a deep, lustrous color and finish in your rims.
From brake dust accumulation to road salt, debris, and more, your whip stands to gain from the fresh finish offered by the Rim Doc. Protect your style today!